We at Allshields, Inc. are honored to present that we have a combined total of more than 40 years of expertise in the design, manufacture, and sale of acrylic and impact-modified windshields. But more than that, our management team is a unique blend of personalities dominated by a very "hands-on" approach. We have worked in just about every capacity in organizations ranging from the largest of publicly traded companies to the smallest of family owned/operated businesses. And, we fully acknowledge that there is much to be learned from both!
Our Team
Alan Cruickshank - President/CEO
A first generation American and the youngest of four children, Alan is almost as proud of the strong work ethic that his parents instilled in him, as he is of  his Scotch/Irish ancestry. His beautiful and smart daughter remains his source of inspiration and strength. Growing up in "Upstate" NY and graduating from The State University of New York at Binghamton with a BS in Operations Management, he has lived in North Carolina since 1997. With professional experience that includes General Motors, St. Louis Cold Drawn/Quality Engineered Steels, Southeastern Machine & Tool, as well as US Supply/Blue Dot Tops, Alan has been the President/CEO of Allshields since its incorporation in 2006.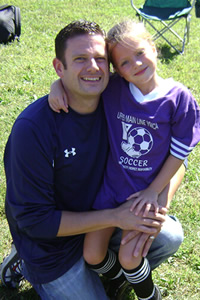 Howard Moore - Sales
Having dedicated more than forty-one years to sales and customer service, Howard brings a wealth of knowledge to Allshields. With twenty-three years of his professional experience specific to the golf cart market, Howard has become part of the fabric that comprises the industry. Known by all for his detailed commitment to the customer, he is respected and recognized for his honesty and integrity. Howard enjoys spending time with his family and sings in the choir at his church.